Interested in what's happening in the eyeglasses frames world?
Most recently, a line was created just for Asians. I really think this collection is going to exceed expectations. This company isn't very large, but I think they should be watched out for.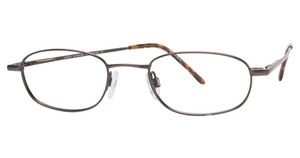 The founder of the company is TC Charton, and the creator Alexandra Charton is a rising star in the eyewear industry. The designer eyeglasses line is particularly interesting because it is designed with Asian-Americans in mind and targeted specifically to those who want to be fashion oriented. Alexandra Charton, knows firsthand what a daunting experience one must go through due to the scarce selection available to Asian consumers. Thus inspired, after almost two years of trial and error, in the Fall of 2009, TC Charton Asian Fit Eyewear was born. The founder really wanted the designer eyeglasses collection to be for Asian-Americans of all ages.
I'm not 100% sure how this collection will resonate although I am are certainly rooting for the company. I have not heard how these will fit on Caucasians, even though it was not designed to do so. I'm definitely curious and we will let you know when I find out.

The company is betting a lot on this line. This collection consists of 19 styles of ophthalmic frames and 14 sunglasses, TC Charton is the first collection that is entirely and ergonomically designed with Asian Americans in mind. Every eye shape, every detail, and the selection of exquisite color palette was created and aimed to compliment the uniqueness of Asian features and skin tones, and to capture the harmonious balance between memorable styles with optimum functionality. From overseeing designs to manufacturing, Alexandra has in-depth technical knowledge. She has more than 16 years of extensive optical experience in the creations of countless leading European eyewear brands. Follow Kate West on Twitter or Facebook for more designer eyewear news.